PROPERTY DESCRIPTION
The Shoppes of Gate Parkway is a 45,000 square foot neighborhood retail center at the Gate Parkway exit from the I-295 Beltway, in the city's expanding southeast market.
Population, households and incomes are on the rise in this submarket, as are businesses. The area includes the Mayo Clinic Medical Facility at neighboring Hampton Village, another Ash Properties development.
The center's tenant mix consists of salon services, chiropractic, the Medical Imaging Center as well as fine dining at The Melting Pot and the upscale Island Girl Cigar Bar.
BUILDING SIZE
Total: 45,000 sq.ft.
SITE MAP
* Yellow spaces on Site Map are available.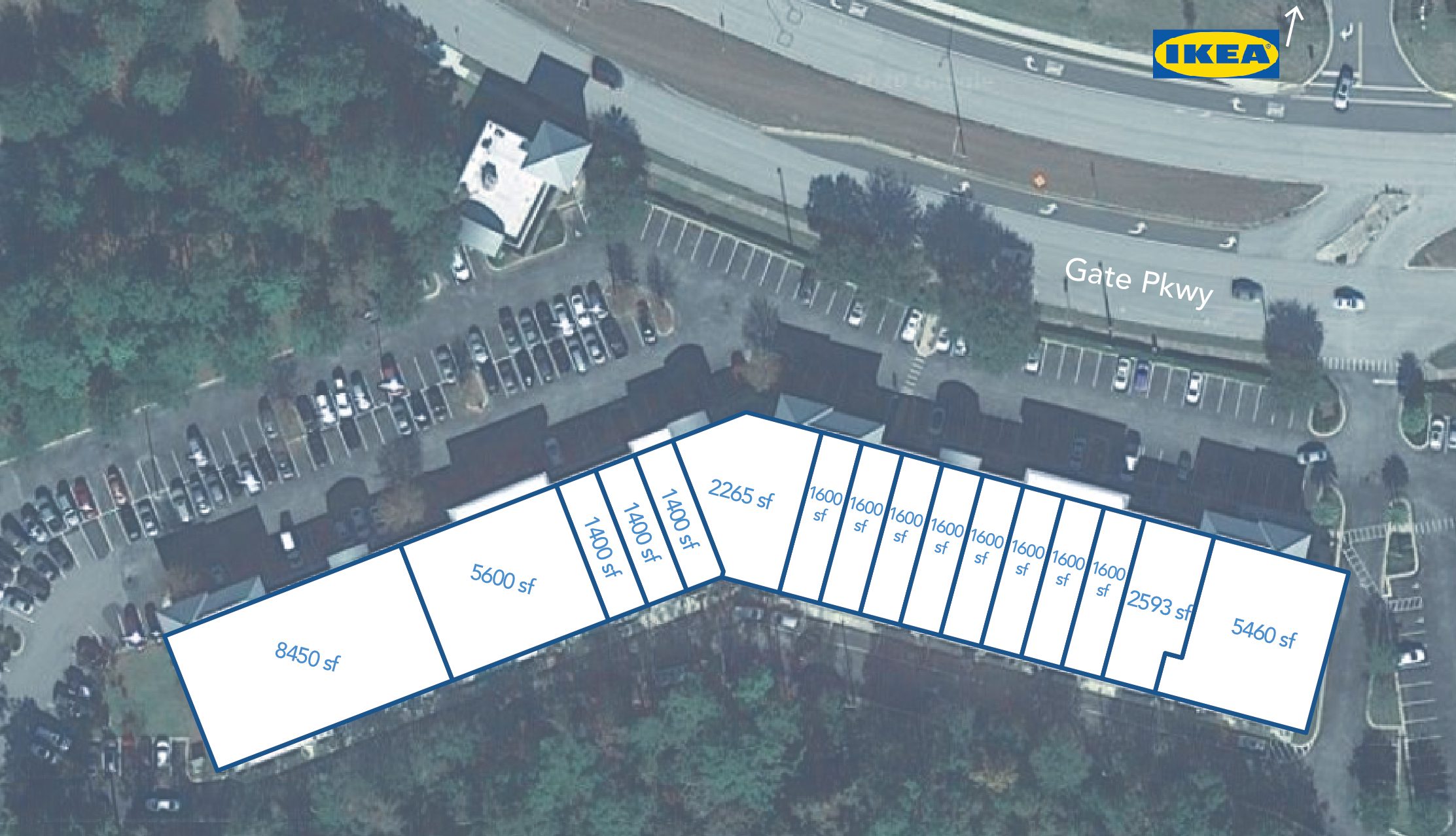 DEMOGRAPHICS
POPULATION
1 Mi - 7,001
3 Mi - 55,514
5 Mi - 136,148
TOTAL HOUSEHOLDS
1 Mi - 3,082
3 Mi - 24,262
5 Mi - 58,063
AVERAGE HH INCOME
1 Mi - 129,932
3 Mi - 103,535
5 Mi - 106,290
TRAFFIC
I-295
111,000
Gate Parkway
17,600