PROPERTY DESCRIPTION
Located in a densely populated area on the service road of Southside Blvd at Hogan Rd just south of Beach Blvd.
Retail & office space from 2,000 – 4,000sf.
Tenant mix includes restaurants, cafés, nail salon & barber, tax & childcare services.
BUILDING SIZE
Total: 28,212 sq.ft.
Divisible Space: 2,650 sq.ft.
Contiguous Space: 3,915 sq.ft.
SITE MAP
* Yellow spaces on Site Map are available.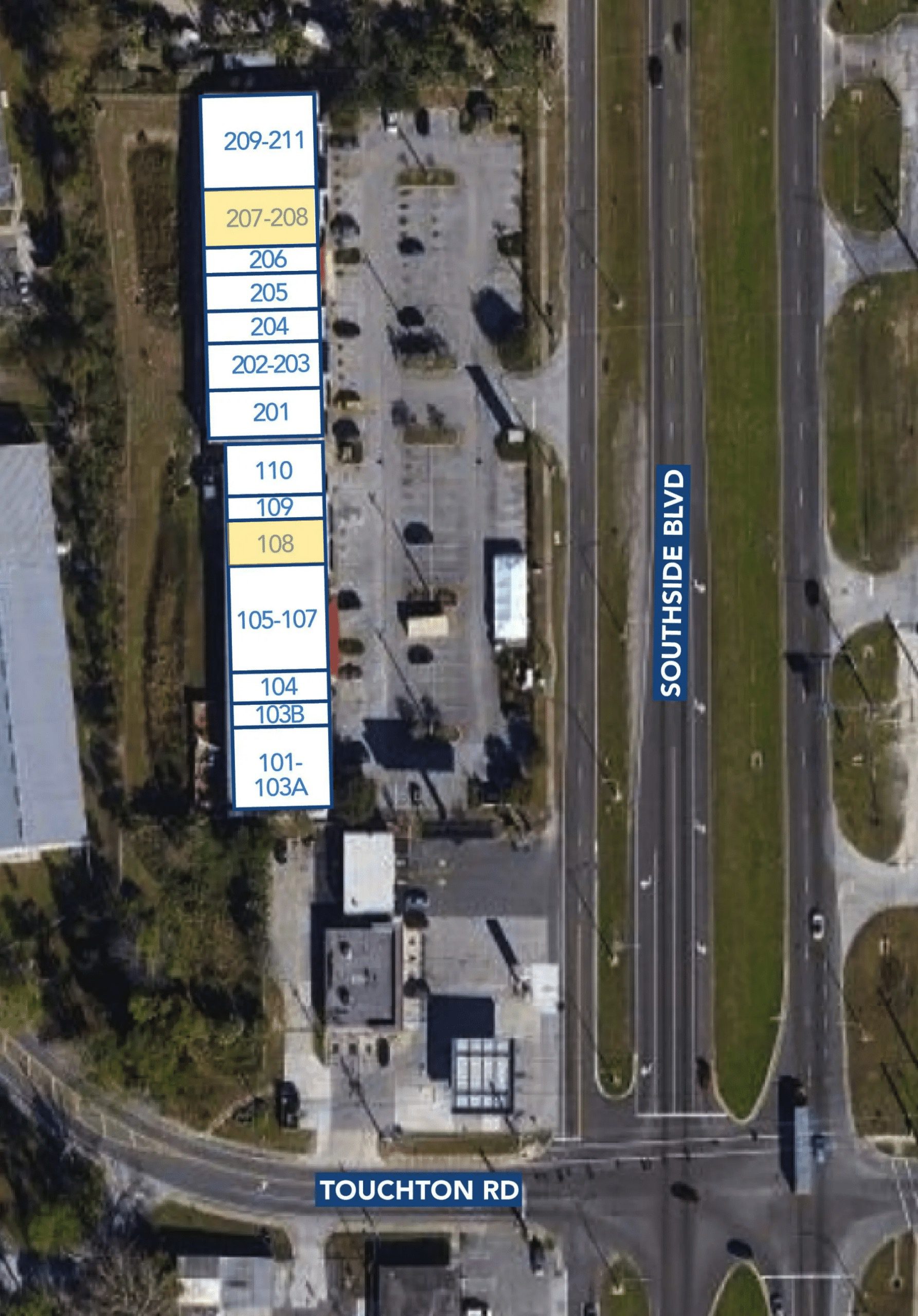 DEMOGRAPHICS
POPULATION
1 Mi - 11,086
3 Mi - 77,905
5 Mi - 217,482
TOTAL HOUSEHOLDS
1 Mi - 5,148
3 Mi - 33,998
5 Mi - 92,860
AVERAGE HH INCOME
1 Mi - 93,372
3 Mi - 83,309
5 Mi - 84,103
TRAFFIC
Southside Blvd
44,500
Touchton Rd
4,875